The Jasmine Project, Meredith Ireland
Genre: Young Adult Fiction, Contemporary, Romance
Length: 400 pages
Contains: toxic relationships, mentions of underaged drinking, language, pop culture references, product placement, side LGBT characters, descriptions of bullying
My Rating: 4 stars
Summary: Jasmine Yap's life is great. Well, it's okay. She's about to move in with her long-time boyfriend, Paul, before starting a nursing program at community college—all of which she mostly wants. But her stable world is turned upside down when she catches Paul cheating. To her giant, overprotective family, Paul's loss is their golden ticket to showing Jasmine that she deserves much more. The only problem is, Jasmine refuses to meet anyone new.
But…what if the family set up a situation where she wouldn't have to know? A secret Jasmine Project.
The plan is simple: use Jasmine's graduation party as an opportunity for her to meet the most eligible teen bachelors in Orlando. There's no pressure for Jasmine to choose anyone, of course, but the family hopes their meticulously curated choices will show Jasmine how she should be treated. And maybe one will win her heart.
But with the family fighting for their favorites, bachelors going rogue, and Paul wanting her back, the Jasmine Project may not end in love but total, heartbreaking disaster.
Purchase Links:
Amazon | Barnes and Noble | Book Depository | Indie Bound | Indigo
---
Today's post is part of the book tour with Book Terminal Tours. For those of you trying to cling to the last vestiges of summer before the brisk fall weather starts, The Jasmine Project is the perfect summer read. Meredith Ireland's debut is "a Bachelorette-inspired effervescent romantic comedy where teen Korean American adoptee Jasmine Yap unwittingly finds herself at the center of a competition for her heart, as orchestrated by her overbearing, loving family." Today is the second to last day of the tour, but you can find a list of the other stops on The Book Terminal's website. 
I got to check out a few of the other stops, and here are some of my favorites:
I'd actually initially signed up to share my favorite quotes, but I couldn't narrow it down and ended up doing a reaction post instead. Rae's Reading Lounge had some great favorite quotes, though!
Cece Beckman over at Sheaf & Ink has some gorgeous pictures of the book.
There's also a great review from Lili at Utopia State of Mind.
---
Both my review and reaction post ended up being way longer than expected, so I decided to split them up. I had many thoughts while reading The Jasmine Project, but you can find 30 of them here.
(P.S. Even though I received an early galley from Simon and Schuster Children's and Book Terminal Tours, it did not impact my review. All reactions/thoughts/gushing is 100% genuine and unbiased.)
Once upon a time, I met a legit matchmaker, like someone who was paid to find significant others for people. I've low-key wanted to do that as a side hustle ever since because I love love and am kinda nosy, so when I saw the premise of The Jasmine Project, I immediately wanted to read it. I mean, AAPI rep? A meddling family? Secret matchmaking??
After my recent bad book luck and one too many disappointing contemporary romances, I was cautiously optimistic heading into The Jasmine Project, and I was not disappointed. It was every bit the light, fun read I was hoping for and so much more. As advertised, The Jasmine Project is an "effervescent romantic comedy about a teen Korean American adoptee and her overbearing, loving family," but when you look past the sweet romance and wacky family antics, you find a story about self-discovery and what Whitney Houston calls the greatest love of all.
Came for the Romance, Stayed for the Coming-of-Age Story.
The romance is a bit predictable (like as soon as she met bachelor #1, I figured out who was ending up with whom,) but in the words of Meredith Ireland, "cheese is honest" and, when done well, it's fun. I'm usually not a fan of the whole reverse harem, love square kind of thing, but it works in the context of the story. Each love interest has his charm, and Ireland plays off familiar, beloved tropes to give us a great story. There's a reason we love sweet Boy Next Doors, and Super Attractive Jocks and well, I'm not sure exactly what category Eugene falls into, but we love him too. The three bachelors give us good mix and are each endearing in their own way. I wasn't super invested in the romance(s)–maybe because my reader senses were tingling about how it'd all end–but I still thought it was cute and enjoyable.
When you break it down, The Jasmine Project is less about who gets the girl and more about who the girl actually is. Don't get me wrong, if you're here for a cute love story, you won't be disappointed, but Jasmine's growth as a character at the heart of the story. This was great for me because, if given the choice, I'd choose a character-driven novel or a plot-centric one any day. And Jasmine is such a great character! She's self-deprecating and awkward and relatable and basically everything I love in a protagonist; you can't help but want the best for her. I have to say, Jasmine's journey to self-discovery was painful to read initially, but didn't we all have cringey, awkward growing pains in high school? Her complete lack of self-awareness actually had me worried I wouldn't like her as a protagonist, but by the end, I was rooting for her even more than I was rooting for the Jasmine Project to work out. And, you know, declaring Jasmine Yap was my spirit animal.
Overused Elements in YA, Change My Mind.
I'm not a huge fan on first person POV in YA because so many of them sound the same, but this is not the case with The Jasmine Project. Jasmine has a strong voice that comes across the page so well. She's honest and self-deprecating, she overthinks everything and has a dry sense of humor, she feels genuinely relatable, and her inner monologue is hilarious. This is how first person POV should be done, people!
Another thing I'm not a huge fan of is epistolary-type interludes in my fiction, and there are quite a few with the crazy family group chat, podcast transcripts and field notes-type diary excerpts. Maybe I just haven't seen it done well, but I generally feel like random inserts don't add anything to the story. They tend to be awkwardly inserted and are usually break up the story unnecessarily. Text threads especially have become my pet peeves. I know realistically characters would message each other via technology, but I spend enough time on my phone, I don't need to be reading fictional texts in a book too. That being said, it's a testament to Ireland's skill as a writer that the sections featuring Davey's Not Normal Family Group Text (aka David's Unwieldy/Bickering/Gloating/Intolerable Group Text) were some of my favorites. Speaking of…
My Big Fat Greek Filipino/Italian Family.
"In the Venn diagram of Southern, Filipino, and Italian they all intersect at: Baby, you need to eat more."
The Ventura/Yap family is the best. First of all, I love the idea of a multi-ethnic gigantic adoptive family. We obviously can't get to know every one of the 50+ members of the family, but we're able to get a strong sense of the personalities for the ones we do hear from. It's something as simple as a family group chat, but they each have such distinct voices, you can almost imagine the person behind the text. (Spinoff featuring Davey's Extremely Nosy Family, anyone?) The crazy family antics are hilarious, but behind all the chaos, you get to see a tight-knit family rally the troops to protect one of their own, and it's the cutest. Jasmine's family is a little weird (I mean, aren't we all?) and kinda overbearing at times, but they're ultimately so supportive. The Jasmine Project is such an endearing and heartwarming story because of the family behind the actual Jasmine Project, and I love it.
My Two Cents.
Overall, I loved The Jasmine Project, but there are a few things I'd ideally change. I devoured the book, and while I certainly enjoyed the story, I wish the story and characters were developed a little more. I'm all for breezy summer reads, but Ireland gives us such a great cast of characters, I can't help but wish she'd gone just a tad deeper. Similarly, the plot and story are great, but it felt a little rushed to me. There are definitely opportunities to expand on parts of the story and really make it a home run. I also wasn't a huge fan of the side story involving Jasmine's strained relationship with her aunt. It didn't quite fit in with the rest of the story. I'm not sure if it's because it felt underdeveloped or because it wasn't incorporated into the plot well, but either way, I wasn't a fan.
My biggest complaint is the ending. Whether it's because she's trying to do the unexpected or because she really wants to hammer Jasmine's character arc home, Ireland's ending misses the mark for me. I totally appreciate what she was trying to accomplish, but I feel like she couldn't choose between one of two endings and tried giving us both without fully committing to either. And it's completely unnecessary. From a storytelling perspective, it's kind of an odd choice because I feel like they both ultimately get to the same place, so I don't really see the point of rehashing it twice. It gives the ending a start-stop kind of a jerky feel, and we end up finishing an otherwise a great story on a slightly disjointed note.
All in all, The Jasmine Project is such a fun read and perfect for a summer day. It's cute and charming, light and heartwarming, and pretty much everything you could want from a YA contemporary romance. I love the cute love story almost as much as I love Jasmine's Big Fat Italian-Filipino Family and their chaotic group texts. The Jasmine Project is a story about love in all its forms: romantic love, familial love, and self-love wrapped up in a slightly ridiculous premise, and it just works. Oh, and the food! I didn't even talk about the cooking aspect of the story, but it's great. So yeah.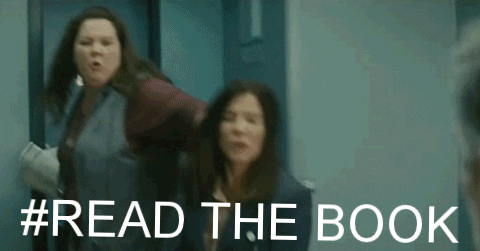 About the Author:
Meredith Ireland was born in Korea and adopted by a New York librarian. Her love of books started early and although she pursued both pre-med at Rollins College and law at the University of Miami, stories were her fate. She currently resides with her two children, and Bob, a carnival goldfish, who's likely a person. She writes young adult books, some of which you may like. The Jasmine Project is her debut novel.
Simon Teen Socials: