The Jasmine Project, Meredith Ireland
Genre: Young Adult Fiction, Contemporary, Romance
Length: 400 pages
Contains: toxic relationships, mentions of underaged drinking, language, pop culture references, product placement, side LGBT characters, descriptions of bullying
Summary: Jasmine Yap's life is great. Well, it's okay. She's about to move in with her long-time boyfriend, Paul, before starting a nursing program at community college—all of which she mostly wants. But her stable world is turned upside down when she catches Paul cheating. To her giant, overprotective family, Paul's loss is their golden ticket to showing Jasmine that she deserves much more. The only problem is, Jasmine refuses to meet anyone new.
But…what if the family set up a situation where she wouldn't have to know? A secret Jasmine Project.
The plan is simple: use Jasmine's graduation party as an opportunity for her to meet the most eligible teen bachelors in Orlando. There's no pressure for Jasmine to choose anyone, of course, but the family hopes their meticulously curated choices will show Jasmine how she should be treated. And maybe one will win her heart.
But with the family fighting for their favorites, bachelors going rogue, and Paul wanting her back, the Jasmine Project may not end in love but total, heartbreaking disaster.
Purchase Links:
Amazon | Barnes and Noble | Book Depository | Indie Bound | Indigo
---
Today's post is part of the book tour with Book Terminal Tours. For those of you trying to cling to the last vestiges of summer before the brisk fall weather starts, The Jasmine Project is the perfect summer read. Meredith Ireland's debut is "a Bachelorette-inspired effervescent romantic comedy where teen Korean American adoptee Jasmine Yap unwittingly finds herself at the center of a competition for her heart, as orchestrated by her overbearing, loving family." Today is the second to last day of the tour, but you can find a list of the other stops on The Book Terminal's website.
I got to check out a few of the other stops, and here are some of my favorites:
I'd actually initially signed up to share my favorite quotes, but I couldn't narrow it down and ended up doing a reaction post instead. Rae's Reading Lounge had some great favorite quotes, though!
Cece Beckman over at Sheaf & Ink has some gorgeous pictures of the book.
There's also a great review from Lili at Utopia State of Mind.
---
I was supposed to share 15 Thoughts I Had While Reading The Jasmine Project but am an overachiever (aka had a lot of feelings and was too lazy to edit them,) so you're getting double that. My review also ended up being way longer than expected, so you can find that here.
(P.S. Even though I received an early galley from Simon and Schuster Children's and Book Terminal Tours, it did not impact my review. All reactions/thoughts/gushing is 100% genuine and unbiased.)
---
30 THOUGHTS I HAD WHILE READING THE JASMINE PROJECT:
1. I'm torn because I know I'm supposed to hate this guy, but their couple origin story is so cute. Like, I want Burrito Friday's.
2. "Yes, it's a little cheesy that I kept the note and bedazzled JASMINE ♥s PAUL on the frame, but that's okay. Cheese is honest."
Of the three Yap kids, zero of us look alike, two are adopted, two are Asian biracial, and we're 100 percent family.
3. A multi-ethnic adopted family?! (Filipino-Italian, Korean and Laotian-Dominican, in case you were wondering.) I love it 😍😭 Also, why are fictional baby brothers always the best? 😩
4. Making self-deprecating and snide side comments? I think I'm gonna like this girl.
5. This family group chat went from clandestine to chaotic real quick (that's what happens when you insert 32 extended family members) and I love it. Also, NONNA 😂
6. Does anyone else play Spot the Title or is it just me?
7. THEY'RE TAKING BETS 😂😂😂 Can someone please adopt me into the family? I want to join in on the matchmaking madness…or I guess I can be secretly matched if this thing goes well.
8. She's only met one contestant so far, but I'm pretty sure I know who's going to win and what's going to happen to the two who don't make it. (Update: I was right.)
9. Wait, all these first meetings are SO CUTE. I would like to reiterate my request to be the next single niece they take care of 🙋🏻‍♀️🙋🏻‍♀️🙋🏻‍♀️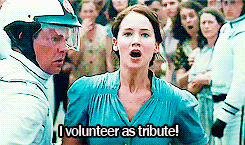 10. Is the fact that I want a (re-)meet cute-turned-mini-grocery-shopping-date a sign that I'm old?
11. Jasmine Yap speaks to my inner awkward grandma.
12. Please tell me this fictional bookstore is based on a real one.
13. Justin Michael Simmons out here reminding me why I love the childhood friend trope so much. And is the whole three name thing a nod to John Ambrose McClaren or am I reading into the whole TATBILB comp too much?
14. I am very much a fan of this whole chivalrous Southern gentleman thing Aaron's got going on.
He smells like an October day–the moment when the humidity suddenly drops and the air is crisp.
15. I have this theory you can Spot the Love Interest by looking for descriptions of the person smelling like a scented candle, and YA authors keep proving my point time and time again.
16. I'm all for seizing the day and taking off with that cute boy, but what kind of volunteer just leaves her post like that? What about the puppies Jasmine?!
16. Ugh, Scumbag Paul, why???
17. I'm always appreciative when I get an ARC, but I can't with this formatting 😂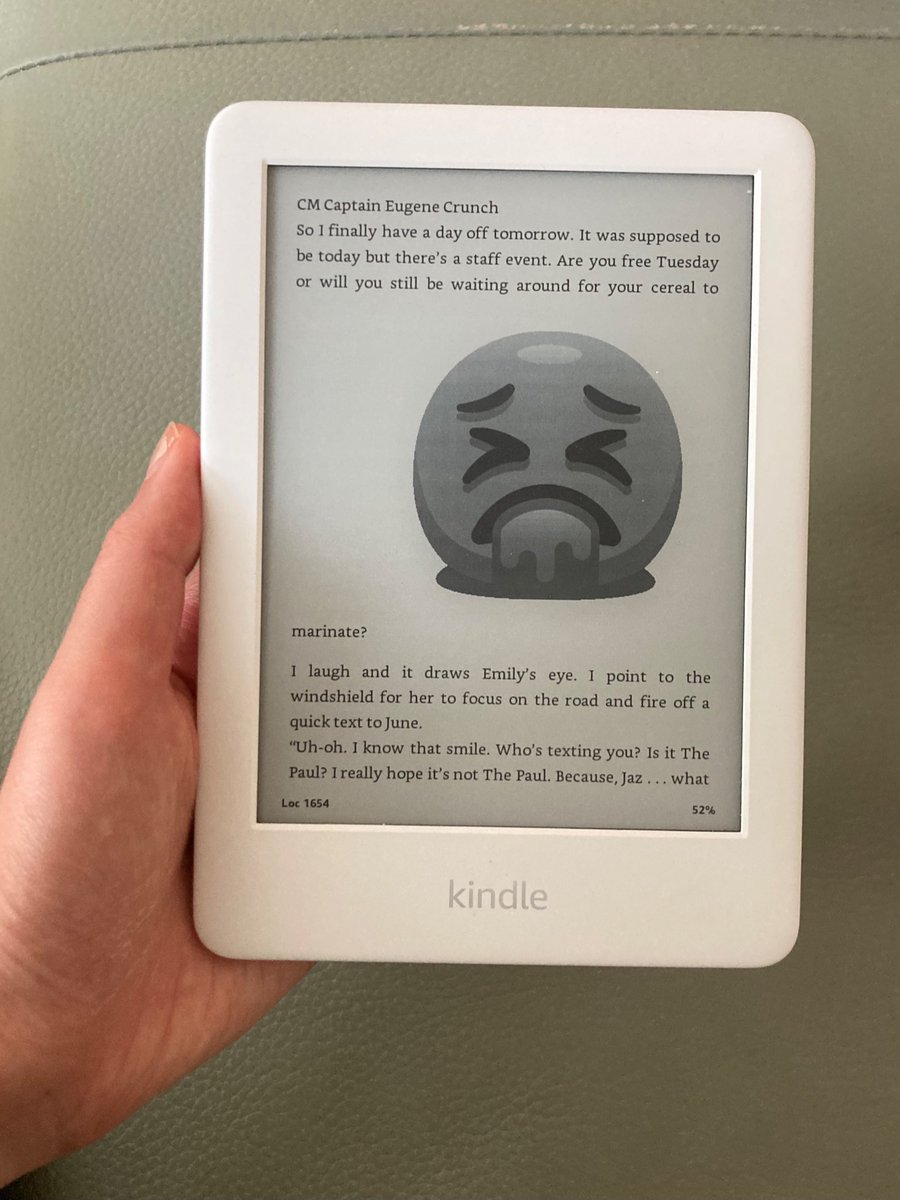 18. Jasmine Yap is my spirit animal. I repeat, Jasmine Yap is my spirit animal.
19. Oh no, this is going to create problems. Drama is coming, I sense it.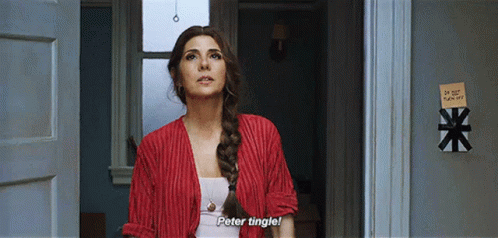 21. On an unrelated note, you know when you get to the part in a book when you know things are gonna end badly? That's where I am right now.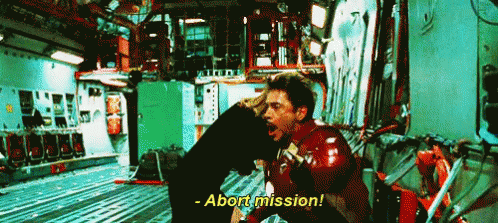 22. Okay, so the bad thing I thought was gonna happen (see #19) didn't happen but another bad thing happened related to the same thing. Basically we've reached the part of the plot where lots of bad stuff has to happen.
23. THE FEELS 😭😍😭
24. That was…unexpected.
25. Why is she pulling out the rice cooker to make fried rice? This is the BBC fiasco all over again.
26. This book is making me hungry.
27. Again with the freshly cooked rice?? Is cooking Filipino fried rice is different from East Asian fried rice? Also, you don't used cooked rice to make congee???
28. But seriously, do not read this on an empty stomach.
29. Get yourself some friends like June and Emily 😍😭
30. THE FAMILY 😭😭😭
No thoughts/reactions for the endings because spoilers, but I hope you enjoyed taking this wild journey with me!
About the Author:
Meredith Ireland was born in Korea and adopted by a New York librarian. Her love of books started early and although she pursued both pre-med at Rollins College and law at the University of Miami, stories were her fate. She currently resides with her two children, and Bob, a carnival goldfish, who's likely a person. She writes young adult books, some of which you may like. The Jasmine Project is her debut novel.
Simon Teen Socials: