The Piano Playlist tag was originally created by Moi @ Bookish Blunders! I was tagged by itsKoo @ itsKooreviews. Of course, as soon as I read the categories, my mind went blank as every single book I've ever read flew out of my head haha, but I'm going to give it my best shot!
Rules:
Post the rules in your post.
Answer all the questions and if you've never heard any of the songs, listen to them before you answer the questions.
Link the creator and the person who nominated you.
Nominate 8 people. Only 8. (Why? There's no Symphony no. 9, so)
Use the featured image I've posted on this tag. (It's drawn by Moi, and she'd like some recognition)
Beethoven–Moonlight Sonata: A book you read that had an unexpected plot twist near the end.
Placebo Junkies, J.C. Carleson
I read Placebo Junkies five years ago, and I still remember reaching the climax and having my mind blown. Without giving too much away, the book follows a group of teens who "volunteer" for various pharmaceutical clinical trials to earn some fast cash. It's gritty and twisty and mind boggling. (Is this why people love Inception so much?) The blurb on the back says it best: "raw and irreverent, Placebo Junkies will captivate readers until the very end, when author J. C. Carleson leans in for a final twist of the knife."
Lizst–La Campanella: A book that you couldn't even finish.
The Mists of Avalon, Marion Zimmer Bradley
If you check my Goodreads page, I have been "currently reading" The Mist of Avalon since 2011. This was before my obsession with retellings really started, and I picked it up at the time because one of my good friends had read it and because I wanted to challenge myself with a giant book. I had a hard time getting through the book, partly because of its sheer bulk (it's 885 pages) and partly because I couldn't get into the story. I ended up renewing it a few times before finally conceding defeat. My stubborn determination to finish what I started means that I can count on one hand the number of books that I did not finish, but between the weird incestuous scene and the heavy-handed Christian bashing that was enough to make a self-proclaimed atheist cry "enough!", there was not enough motivation in the world to get me to slog through The Mists of Avalon.
Rimsky-Korsakov–Flight of the Bumblebee: A book that was so crazy and chaotic that you couldn't even figure out what was happening.
China Rich Girlfriend, Kevin Kwan
I thought Crazy Rich Asians was bad, but its sequel was a hot mess. It was basically Middle Book Syndrome on steroids, like so many steroids it's become unrecognizable. While writing this, I skimmed over a couple of recaps online to try to refresh my memory and got whiplash. Because when you try to summarize a book that's all over the place, well, maybe you should try herding cats instead. Kevin Kwan introduces a whole slew of new characters and jumps around so much the plot actually mimics the actual flight of a bumblebee more than the painstakingly composed one.
Review: Crazy Weird Sequels (Crazy Rich Girlfriend – Kevin Kwan)
Mozart–Rondo Alla Turca: A book that is so over-recommended that everyone and their grandma has read it. (it's still good, though)
You had to know this was coming. I'm really a Grishaverse fan because I'm a Six of Crows fan. I thought the original trilogy was fine, but the only lasting impression I had when I finished it was that Sturmhond is the best. Then I read Six of Crows and became the Grishaverse fan you know and love. I actually like Crooked Kingdom SLIGHTLY more because my fav's in it, but you can't truly enjoy Crooked Kingdom without SoC, so Six of Crows it is.
Beethoven–Für Elise: A book that has been on one of your favorites for ages.
Ella Enchanted, Gail Carson Levine
When I think of childhood favorites, Ella Enchanted is the first that comes to mind. I've read it more time than I can count, have two copies, and may or may not be able to recite a certain passage by memory. It's a book that I still go back to from time to time when I'm in a reading slump, need a comfort read, or just want to relive some childhood memories. Do I love Cinderella retellings because of Ella Enchanted or do I love Ella Enchanted because I love Cinderella retellings? The world will never know.
Chopin–Fantaisie-Impromptu: A book that is high up on your to be read list.
I honestly don't even know what this book is about 😂 but I keep seeing everyone talk about how great it is and think the covers are pretty. (I'm pretty sure Cherelle @ A Bolt out of the Book is the main reason it's been popping up on my feed so much.) Also, it's a fantasy by an Asian author. How could I not?
I feel like I should also mention "high up on your TBR" doesn't actually mean anything because sometimes those books are neglected for lesser priority books for no discernible reason. Scientists are studying it.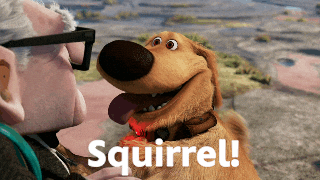 Beethoven–Sonata No. 17 "Tempest" 3rd Movement: A book that you love but isn't that well-known.
The Dawn Rochelle Series, Lurlene McDaniel
Even before I knew I wanted to work in healthcare, I was attracted to sick, and I think Lurlene McDaniel is a big reason why. I loved her books when I was younger. I didn't buy a lot of books growing up because the library was so close to my house (also we're Asian,) but I'm pretty sure I picked up this copy when the indie bookstore down the street was closing (RIP 😭.) I distinctly remember buying it because of its height and felt so grown up reading a "thick" book lol. I ended up loving the story and reread it multiple times throughout my childhood. The book is what first sparked my interest in pediatric oncology and had such an impact on me that I ended up writing about it in one of my personal statements when I was applying for undergrad! I don't know if it's because it's an older book or middle reader, but it's not a very well-known series. Still, I get such a sense of nostalgia thinking about this book, and it's definitely one of my childhood favorites!
Mozart–Eine Kleine Nachtmusik: A book that is extremely long, but you still like it.
The Fountains of Silence, Ruta Sepetys
I almost wrote about Pachinko, the 750 page book I somehow read in a day, but even though I enjoyed the book, I don't feel like I loved it as much as a lot of other readers out there did, so I decided to go with another long historical fiction, but one I don't see talked about as much. I love slightly more obscure historical fiction, and Ruta Sepetys has become one of auto-read authors because of the way she brings lesser known parts of history to life. The Fountains of Silence immerses you in the Spanish world under Franco's dictatorship in a way that is somehow beautiful and brutal at the same time. Even though it was a long book, but I enjoyed every minute of it.
Review: 4.5 stars on Goodreads
Debussy–Clair De Lune: A book that was wonderful from start to finish.
It's basically a book about hunting down a killer but I was cheesing so hard the whole time because it was such a delightful (dare I say fun?) read. I love June Hur because her writing is gorgeous and immerse and the VIBES. Both The Forest of Stolen Girls and The Red Palace are great, but she said had fun writing her latest book and you can definitely tell.
Review: A Path Stained in Blood (The Red Palace- June Hur)
TAG, YOU'RE IT:
I'm tagging a few folks, but please don't feel pressured to have to do it.