As the end of the year approaches, I'll be sharing some of my anticipated reads for 2022. I've had this post planned for a while, but while I was prepping for it, I realized there are way too many books I'm looking forward to next year. I'll be splitting up my anticipated reads into a few posts and doing a bit of a mini-series before the year is over. It's mostly to help me stay organized and not get buried under the weight of my TBR, but hopefully it'll help you find something to read too!
I've been in a bit of a reading slump the past few months because of things like work Blogtober and was looking forward to making a dent in my TBR this month until I decided to do NaNoWriMo two days before it started. I have a huge stack of books I'm really excited to read but haven't gotten to them–mostly because of NaNo but also because I have a giant book hangover from Violet Made of Thorns and don't know what to read next. (More on that later.) But that my lack of reading hasn't stopped me from adding a ton of books to my TBR, so in an effort to get organized and help support some debut authors, I thought I'd share Twenty Two '22 Debuts I'm excited about.
---
Feelin' 22 Series:
》2022 Releases: 22 Retellings I Can't Wait to Read
》2022 Releases: 22 Books I'm Excited About
Daughter of the Moon Goddess, Sue Lynn Tan
Publication Date: Jan 11
"A captivating debut fantasy inspired by the legend of Chang'e, the Chinese moon goddess, in which a young woman's quest to free her mother pits her against the most powerful immortal in the realm."
I will someday make good on my promise to spam you all with a million DOTMG mood boards and a playlist (maybe it'll be my reward for finishing NaNo.)
In an attempt to keep this post to 22 books, I decided to make an entirely separate post for retellings that'll be released in 2022 that I'm excited (my TBR is a problem guys,) but DOTMG is such a delightful read I had to include it in this post too. I love the vibes, and I just want to live in Celestial Kingdom 😭
Review: Fly Me to the Moon (The Celestial Kingdom Duology: Daughter of the Moon Goddess – Sue Lynn Tan)
Only a Monster, Vanessa Len
Publication Date: Feb. 22
"With the sweeping romance of Passenger and the dark fantasy edge of This Savage Song, this standout YA contemporary fantasy debut from Vanessa Len, is the first in a planned trilogy."
I'm pretty sure Amanda @ Bookish Brews is responsible for 90% of the Only the Monster content popping up all over my newsfeed, but it worked because it's gone from a book I was mildly interested in to one of my anticipated 2022 debuts. Everything sounds great, but it's really the enemy soulmates bit that sparked my interest the most.
The Vermillion Riddle, Dana Li
Publication Date: March 1
J.R.R. Tolkien meets Jane Austen in an intimate, character-driven epic fantasy about an age-old conflict between faeries and men, a marriage of convenience, and one man's choice between saving his family and revenge.
Unless you've been following my blog, you probably haven't heard of The Vermillion Riddle since it's being published by a very small publisher, but this is the debut I am most excited about because Dana is an amazing author and an even more amazing person. I got to read a draft of The Vermillion Riddle when it was in its infancy and seriously cannot wait until the finished product. You can't add it on Goodreads yet (Dana said her publisher will have it up once with all the prerelease stuff,) but if I get too impatient, I'll use my Goodreads librarian status and pull a Thanos.
This Might Get Awkward, Kara McDowell
Publication Date: March 1
Sophie Kinsella meets Sarah Dessen in the most hilarious, romantic book of the summer about a girl with social anxiety and the boy who refuses to let her hide herself away.
While You Were Sleeping is an admittedly strange romcom, but I still love it. So adding a debut inspired by the Sandra Bullock movie with a Sarah Dessen comp, a protagonist with social anxiety, and a Swiftie love interest is kind of a no brainer. I also love the title. This Might Get Awkward? I hope it does!!
Turning, Joy L. Smith
Publication Date: March 1
"In this raw, searingly honest debut young adult novel, a former aspiring ballerina must confront her past in order to move forward from a devastating fall that leaves her without the use of her legs."
I'm not sure what it is about ballet books that attract me, but I always want to read them. The cover was what first caught my attention, but then I read the synopsis and was hooked. It sounds like Turning will be a complex story that deals with some hard truths but is ultimately about hope and healing which are some of my favorite kinds of stories.
A Magic Steeped in Poison, Judy I. Lin
Publication Date: March 22
"Judy I. Lin's sweeping debut A Magic Steeped in Poison, first in a duology, is sure to enchant fans of Adrienne Young and Leigh Bardugo."
I know I've talked about this before, but I wanted to read A Magic Steeped in Poison even before I knew what it was about. Since then, my excited about this debut has only grown (which made the fact that I didn't get a NetGalley approval that much more heartbreaking,) but I have a feeling March will be here before we know it. I'm so excited about the combination of a magical competition and Chinese imagery, and Amanda @ Bookish Brew's tea-inspired review has me that much more excited about this debut, especially because Asian YA fantasy has been treating me so well this year 🥰
Review: Spill the Tea (A Magic Steeped in Poison – Judy I. Lin): ARC Review
Gold Mountain, Betty G. Yee
Publication Date: April 5
In 1867, fifteen year old Tam Ling Fan disguises herself as a boy and journeys from China to America to work on the transcontinental railroad. She vows to earn the money so desperately needed to save her father, but encounters far more danger than she ever anticipated. How far will she go to achieve her goal?
You probably wouldn't know it by looking at my bookshelf, but I actually love historical fiction, especially when the story features lesser known figures or obscure points in history. I'll all about Asian rep in historical fiction and am excited that Gold Mountain will shine some light on Chinese Americans working on the railroad.
Portrait of the Thief, Grace D. Li
Publication Date: April 5
"Ocean's Eleven meets The Farewell in Portrait of a Thief, a lush, lyrical heist novel inspired by the true story of Chinese art vanishing from Western museums, about diaspora, the colonization of art, and the complexity of the Chinese American identity."
I've been so excited about Grace Li's debut since I heard about it because I love a good heist story and Asian American rep. Portrait of a Thief is a love letter to the Asian diaspora and is ultimately about family (blood and found,) identity, and self-discovery. It's a beautifully written book–I think I highlighted 50% of my eARC because Grace's prose is stunning–and I can't wait to revisit it.
I'll hopefully have my review up post-NaNo, but for now, Cosette @ TeaTimeLit has a great review (and so many gorgeous edits) that gets to the heart of the story better than I ever could.
Review to come.
The Not-So-Uniform Life of Holly-Mei, Christina Matula
Publication Date: April 5
"This debut middle grade series follows a girl finding her place in a brand-new world of private school and frenemies when her family moves to Hong Kong."
I don't usually get excited about middle grade books, but Christina Matula's debut is an exception. I was just thinking about how, despite the recent rise in Asian rep, there aren't a ton (if any) stories about or set in Hong Kong, and now the 22 Debuters are giving us two! (Scroll down for #2.) I'd honestly just read this for a fictional trip to Hong Kong, but some of the early reviewers mention the family feels and cute friendships which I'm always down for. I also saw one review telling everyone to prepare their snacks, and you know I'm all about that Asian snack life.
Dandelion, Jamie Chai Yun Liew
Publication Date: April 25
"Winner of the Jim Wong-Chu Emerging Writers Award from the Asian Canadian Writers' Workshop, Dandelion is a beautifully written and affecting novel about motherhood, family secrets, migration, isolation, and mental illness. With clarity and care, it delves into the many ways we define home, identity, and above all, belonging."
This just sounds like such a poignant and complex debut, and the fact that it features Asian rep is just a bonus. I love complex relationships and the mother-daughter relationship in Dandelion sounds like it'll be really interesting.
The Stardust Thief, Chelsea Abdullah
Publication Date: May 17
"Inspired by stories from One Thousand and One Nights, The Stardust Thief weaves the gripping tale of a legendary smuggler, a cowardly prince, and a dangerous quest across the desert to find a legendary, magical lamp."
The Stardust Thief almost fell off my radar, but I rediscovered it when Chelsea Abdullah posted this alternate pitch:
"A merchant, a jinn, a prince, and a thief walk into the desert.
'For treasure,' says the merchant.
'For redemption,' says the jinn.
'For adventure!' says the prince.
'For revenge,' says the thief.
For better or worse, they get exactly what they wish for."
Also, just look at this character art 😍
A Proposal They Can't Refuse, Natalie Caña
Publication Date: May 24
"Natalie Caña turns up the heat, humor and heart in this debut rom-com about a Puerto Rican chef and an Irish American whiskey distiller forced into a fake engagement by their scheming octogenarian grandfathers."
Fake relationship tropes are ridiculous, and I love them. I know the concept of "fake engagements" is on the more outrageous end of the spectrum of realistic fiction, but if it's good enough for Asian dramas, it's good enough for me. Add in food and some scheming geriatrics, and I might just have my newest guilty pleasure of 2022.
You, Me and Our Heartstrings, Melissa See
Publication Date: May 31
"A fresh and fun teen romance starring a girl with cerebral palsy, and a boy with severe anxiety."
Disability rep by disabled authors. I love to see it!
Do I really need to say more?
Review: A Discordant Debut (You, Me, and Our Heartstrings – Melissa See): ARC Review
The Place is Still Beautiful, XiXi Tian
Publication Date: June 7
"Two sisters. A shocking racist incident. The summer that will change both of their lives forever."
The story may be difficult to swallow, but the cover is (still) beautiful. Also, siblings and Asian rep and hard truths?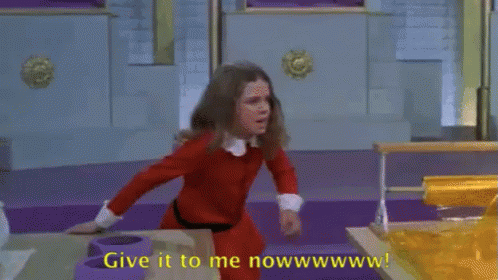 Violet Made of Thorns, Gina Chen
Publication Date: July 26
"A darkly enchanting fantasy debut about a morally gray witch, a cursed prince, and a prophecy that ignites their fate-twisted destinies—perfect for fans of The Cruel Prince and Serpent & Dove."
One day I might shut up about VMOT, but today is not that day. I've been waiting for Gina's debut since I read her short story last fall and was ridiculously excited when I got a digital galley of it. VMOT has everything I love in a fairytale–clever nods to originals, prickly heroines, angsty romance (or in words of the illustrious author herself, "childhood it's complicated-to-it's still complicated,") and lots of banter. I wanted to text scream the whole time I was reading it but was way too invested in the story to pick up my phone, but I seriously had so much fun reading Violet Made of Thorns and will write a long, rambling review to describe the many feelings I have about the book once I can express them in a semi-coherent manner. (As a disclaimer, I don't think VMOT actually ended on a cliffhanger, but I was screaming the whole time because I LOVE THIS BOOK.)
Review: A Liar by Any Other Name (Violet Made of Thorns – Gina Chen): ARC Review
Seoulmates, Susan Lee
Publication Date: Sept. 20
"The last person Hannah wants to see is her former best friend, Jacob. Until blackmail and a bucket list, along with two meddling mamas, push them together for a summer worthy of a K-drama…"
Ex-best friends and meddling ummas? What sounds like a fun summer read but also hints at some Asian-American-identity-crisis-induced soul searching? SIGN ME UP. Also, how can you not want to read a book with a title like Seoulmates?
An Echo in the City, K.X. Song
Publication Date: Fall 2022
"An Echo in the City follows two teenagers–an aspiring photographer and the son of a police officer trying to find his own path–falling in love and coming of age amidst the Hong Kong protests."
I discovered K.X. Song when Joan He was fangirling over her Mulan retelling (which I need yesterday,) did some internet stalking, and found out she's a 22 Debuter. Not gonna lie, part of my reason for wanting to support An Echo in the City is because I need someone to publish her grimdark Mulan so I can read it, but I'm also excited about a YA contemporary set in HK. The fact that it's set during the protests (and giving me some star-crossed lover vibes) is even more intriguing.
TL;DR: please support K.X. Song so I can read her stories.
Lioness of Punjab, Anita Jari Kharbanda​
Publication Date: Fall 2022
"Lioness of Punjab will be told from the perspective of Mai Bhago, the first female Sikh Warrior. This energetic coming-of-age young adult novel brings us closer to Mai Bhago—a woman revered in the Sikh community and beyond—to imagine her growing to embrace her many roles in a way that was entirely her own and, in the process, becoming a shining inspiration for young women everywhere."
I already told you about my love for historical fiction forgotten historical figures (see #7,) but a debut featuring a lesser known Asian heroine is even better. I know absolutely nothing about Mai Bhago, but I'm ready to learn about her. She sounds kind of like a Punjabi Mulan except, you know, real, and I'm here for it.
Salt and Sugar, Rebecca Carvalho
Publication Date: Fall 2022
"This telenovela-esque YA rom-com debut follows the grandchildren of two rival Brazilian bakeries who fall in love despite their families' feud while working to win a contest that would save both of their bakeries from being driven out by a predatory supermarket chain."
I've never watched a telenovela, but I feel like they're the Spanish version of Asian dramas. Even if I'm totally off base, feuding families, baked goods and a reluctant alliance sound the perfect ingredients for a great story. I couldn't find an exact pub date for Salt and Sugar, but it looks like it'll be a great read for sad girl autumn.
Bitter Medicine, Mia Tsai
Publication Date: Nov 15
"Magical calligrapher Elle put her dreams on hold to hide her brother from their murderous family. But when her crush commissions her for a career-defining project, she must choose: risk her brother's life for a brush with fame, or walk away from the art–and the man–she loves."
I hope the growing trend of xianxia-inspired fantasy is here to stay because the books I've read so far have been so much fun! I'm so glad I decided to write this post because Bitter Medicine is another book I was excited about when I saw the announcement and then fell off my radar (my TBR is way too huge, guys.) Brother-sister siblings are some of my favorites, and the romance sounds like it'll be full of angst and yearning which I love. Also, how cool does a magical calligrapher sound?! The book doesn't have a Goodreads page yet, but I'll keep an eye out.
The Love Match, Priyanka Taslim
Publication Date: Dec 6
"For fans of Sandhya Menon, Gloria Chao, and Jenny Han, The Love Match is a young adult romantic comedy starring Zahra Khan, a Bangladeshi-American teenager who has to deal with growing feelings for two very different boys after her meddling widow mother decides to play matchmaker."
I know I said I don't like love triangles, but sometimes they can be done well. I love meddling mamas and matchmaking, and The Love Match sounds like it'll be a perfect match for me, so it's going on the list.
The Fraud Squad, Kyla Zhao
Publication Date: Jan 2023
"Crazy Rich Asians meets The Devil Wears Prada, in which a woman who dreams of having her own byline in a high-society magazine enlists the help of friends to infiltrate the Singapore socialite scene, but finds belonging to the elite set may mean losing herself in the process."
So I'm including The Fraud Squad on the list because I didn't realize the pub date got pushed back until I started writing this post. It's still listed on 22Debuts, so if it's good enough for them, it's good enough for me. I actually don't like Crazy Rich Asians or The Devil Wears Prada, but Kyla and her debut kept popping up on my feed (maybe we a lot of mutuals or something?) until I got caught up in The Fraud Squad excitement and added it to my list.
---
There are so many debuts coming out next year, I had a hard time keeping this list down to 22 even after I took out all the retellings. I know there are some that I missed, so let me know what debuts you're looking forward to in 2022!